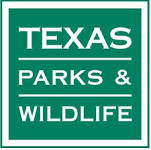 The Texas Parks and Wildlife has just awarded a $38,000 grant to the Texas River School for Project PADDLE!
The Colorado River, an environmental resource underutilized by Austin area school children, becomes an exciting and exceptional outdoor classroom when made accessible through the cooperation and the canoes of the Texas River School.
By providing infrastructure, canoeing equipment, training and mentored outdoor experiences to underserved and at-risk youth in Central Texas, The Texas River School's Project PADDLE creates opportunities for improving academic performance and appropriate social behaviors for students attending Austin Independent School District elementary schools. 
We teach specific skills in a proven manner: environmental awareness, cooperation, physical movement, team building, respect for natural resources, water bird and animal habitat identification, personal safety and project completion. And we have fun: canoeing, open swimming, underwater photography, orienteering/geocaching, camping and appreciation of the power of a song are some of the skills students develop in our curriculum.
Our Project PADDLE classes coincide with AISD school semesters and are offered in the seasons of early Fall and late Spring.
Project PADDLE places kids in canoeing education courses on Texas Parks and Wildlife Department's Lady Bird Lake Paddling Trail as well as the Colorado River. Our classes are designed specifically for a variety of ages and experience levels:  
"River Sense" on Lady Bird Lake provides basic canoeing education with river safety education; 

"Discover the Source" combines the attributes of our River Sense program while instilling environmental awareness through an appreciation and discovery of the source of of Barton Springs; 

"Canoe Camping" on the Colorado River is offered to "River Sense" students who exhibit a willingness to serve the environmental good through participation in COOP Service Project;

TRS COOP Service Project:  students learn the values of biodiversity by identifying and remove invasive plant species along the Colorado River adjacent to the Texas River School's River Camp. Students replace invasive plants with plants native to the Texas environment.
The Texas River School is a 501(c)(3) tax exempt charitable organization. Along with the Austin Independent School District (AISD), Project Paddle is produced in cooperation and through the generosity of The Texas Rowing Center providing Lady Bird Lake access and donating canoes for classes, Austin songwriter and performer Bill Oliver, as well as many in-kind and generous donations from people and businesses of the Austin, Texas community.